Why Buy From Toyota of Lawton
Thoughtful Amenities
Whether you are waiting for your vehicle to get serviced, picking up a part for your vehicle, or stopping by to check out a new vehicle for yourself, we offer a wide range of amenities to enhance your experience here! Come by, look around and check what we can offer you!
Toyota of Lawton

7110 Northwest Quanah Parker Trailway
Lawton, OK 73505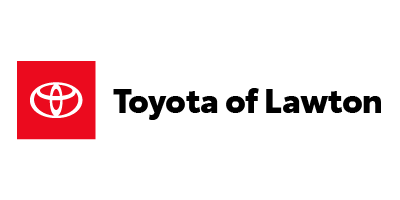 Toyota of Lawton is proud to serve our customers from Lawton, Fort Sill, and throughout Southwestern Oklahoma. We serve Altus, Duncan, Cache, Elgin, Norman, Moore, Edmond, Chickasha, Yukon, Oklahoma City and Wichita Falls. At Toyota of Lawton we strive to provide truly exceptional customer service for all of your Toyota and Pre-owned needs.
Whether you're shopping for a new car, looking for parts and accessories, or need to have your vehicle serviced....you will find what you need at Toyota of Lawton. 
New, Certified and Pre-Owned Sales
Our full line of vehicles are available to view and test drive. Feel free to contact our friendly, non-pushy sales staff with any questions or concerns about our new, pre-owned Toyota or other used vehicles in our Inventory. 

Did you know we sell many different makes and models in our pre-owned sales department - low miles, high miles and everything in-between.  Make sure to visit our new or pre-owned vehicle specials page to see some of the best deals! Please email or call at 888-479-0783 to see what additional Rebates or Incentives we may be currently offering.
Toyota of Lawton Service Department
Quality Care is the difference between buying the car you love and loving the car you bought. It is the commitment of Toyota of Lawton to provide you with the highest level of service and support possible. In fact, Quality Care is one of the greatest advantages of owning a Toyota of Lawton vehicle and the customer benefits link above will show off some of the awards given by our customers including our Angie's List Award for Service Excellence. Our Service Department is committed to your complete satisfaction and promises to deliver truly exceptional service to you every single day!
Our commitment to quality and safety starts with our commitment to our customers. 
From our affordable Corolla, RAV4, Highlander, Sequoia, Camry, and Sienna to the Venza, we have it. If your needs run more rugged, then you may want to try the Tacoma, 4Runner, or Tundra, If it is fuel economy, come see the Prius and Highlander Hybrid or the Camry Hybrid.
We are conveniently located at 7110 NW Quanah Parker Trailway in Lawton, OK  73505.
We support Fort Sill, Altus Air Force Base, and Sheppard Air Force Base.
Proudly serving drivers from the Altus, Cache, Chickasha, Duncan, Elgin, Edmond, Moore, Norman, Yukon, Oklahoma City, and Wichita Falls areas. Come visit us and witness the difference at Toyota of Lawton!